This Christmas, explore Santa's Garden before heading into Jolly Old St Nick's Cosy Cabin to meet the big guy himself!🎅✨
The Grotto is open from 18th November to Sunday 24th December. 🎄☃️
Join us for some festive Fun to welcome Santa to the centre, on Saturday 18th November from 1:00pm, as he heads through the shopping centre on his sleigh 🎉 The Grotto will then be open for visitors from 1:30pm.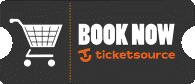 PLEASE DO CHECK YOUR SLOT TIME & DATE AS TICKETS ARE NON-REFUNDABLE AND NON-TRANSFERABLE
Pre-booked tickets for the Grotto can only be purchased online. The cost is £6 per child and a booking fee of £0.45p will be applied to all online purchases.
The price of each ticket is £6 – one ticket admits one child. Walk up £7 subject to availability
Tickets are non-refundable and non-transferable. Cancellation protection is available at an additional cost.
Each ticket includes entry, a photo opportunity with Santa and a gift. Photos and other items can be purchased separately – Please note we are a CASHLESS venue.
Opening Hours
18th November – 17th December 2023:
Thursdays        11:00am – 5:00pm
Fridays              11:00am – 5:00pm
Saturdays         10:00am – 6:00pm
Sundays             10:00am  – 4:00pm
18th December – 23rd December 2023:
Monday             10:00am – 6:00pm
Tuesday            10:00am – 6:00pm
Wednesday      10:00am – 6:00pm
Friday                 10:00am – 6:00pm
Saturday           10:00am – 6:00pm
24th December:
Sunday Christmas Eve   9:00am – 3:00pm
T&C's Apply
Tickets are £6* per child including a gift from Santa. The Grotto will operate an advance booking system to ensure the safety and well-being of our visitors as well as Santa and our elves. There will be a very limited amount of tickets available on the day and these are priced at £7*. Once online slots are sold out for any given date, walk-up tickets will be unavailable. Book early to avoid disappointment. If you require five tickets or more, you will need to book an additional time slot as only four visitors can be accommodated within each time slot. We ask that you arrive on time and note that on busy periods there may be a short wait before entry. Wait time can be up to 15 minutes +.
*£0.45p booking fee applies to each ticket.
On arrival your tickets will be scanned, so please ensure you have your tickets. E-tickets or printed tickets are accepted, but please ensure you have all pages of your tickets.
All children, including infants, entering the Grotto must obtain a pre-booked ticket. There is no charge for accompanying adults although there is a strict limit of two adults per visit due to restricted space within the Grotto.