Customer Services
COVID-19 (Coronavirus) Public Notice – Page updated 17th May 2021
All our retailers have now re-opened and shoppers can now dine in at our restaurants and cafes in groups of 6. Please note that ALL members (aged 16+) of your party must check in to the contact tracing app via the NHS QR poster on display, or leave details upon arrival. Not just one member.
We would advise you to please check individual stores opening times on their social media or their websites as some stores may have changed their usual opening hours. You can find some opening hours below, we try to update this page as best as possible.
Our one-way system remains in place around the centre to encourage safe social distancing. Please ensure you follow the arrows and stay in lane when moving around the building. Staff may ask you to move to the correct lane, please be kind and follow their directions. This is to keep everybody safe when moving around the building.
Government guidelines state that wearing an appropriate face-covering in shops, supermarkets and enclosed shopping centres in England is mandatory unless otherwise exempt. Please ensure you are wearing your face-covering correctly before you enter the centre and that your mouth and nose is fully covered.
Thank You.
For the full list of changes at Weston Favell Shopping Centre including store openings, please head to our dedicated COVID-19 update page.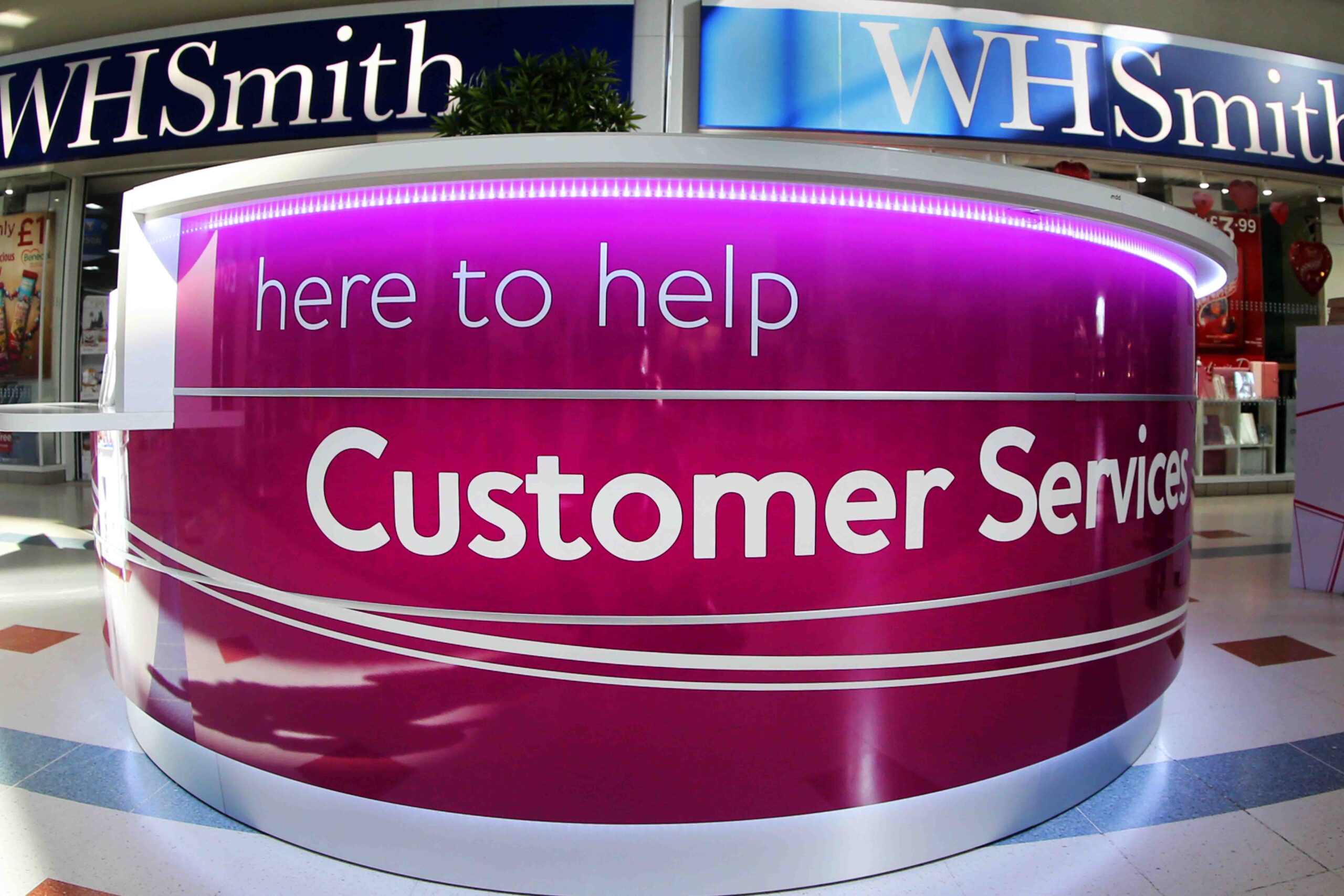 *Our customer service desk is not always manned due to safety precautions in the centre. You can still find our customer service staff moving around the centre, but please call 01604 411 521 if you require assistance.*
Our customer service desk is located outside WH Smith's and 'The Lounge' run by fully trained customer service staff to a WorldHost standard.
Open Monday – Saturday from 10-4pm.
Outside of these hours please contact the centre management office on 01604 411 521 or speak to a member of our centre staff who will be happy to help.
customerservice@weston-favell.com
Click And Collect
Get your shopping delivered to your local store and collect them at a time that is convenient for you. This service is available from many of our stores listed below.
BOOTS
COSTA
CEX
GREGGS
TESCO
W H SMITHS
WILKO
WENDY'S SWEET SHOP
YOURS
Introducing Amazon Lockers, a simple and effective way for you to collect your parcels. This secure and stress-free way to order and collect items is Amaz-ing. They can be found on the lower mall near the centre toilets and Frango Grill. The area is currently open 10-5, but please contact security to collect outside these hours on 01604 411 521.
---
Disabled Access & Facilities
We have 40 dedicated disabled parking bays covering all entrances.
Easy level access to the centre from the carpark and 2 centrally located passenger lifts linking the lower and upper mall.
We have our Changing Places facility on the lower mall and two further disabled toilets
---
Parent And Child Facilities
We have 18 parent and child bays in our carpark and Baby change and Parent and Child unit available.
---
Security
Weston Favell Shopping Centre is secured 24 hours a day, 7 days a week with CCTV in operation throughout the centre. Our highly trained staff are on hand to help customers.
T: 01604 411521
E: customerservice@weston-favell.com
---
Parking
You can park for FREE in the car park for up to 4 hours. Due to the many offers we have available you are welcome to extend your stay if you need to. Please ask at our Customer Service desk or a member of centre staff and we'll be pleased to help.
The car park is managed by ParkWatch.
T: 01244 283 343
E: info@parkwatch.co.uk
We are pleased to have been granted the Safer Parking Award from the Safer Parking Scheme for all of our car parks.